On August 27, 2022, Hu Hongtao, Director of International Cooperation Department of Zhengzhou Science and Technology Bureau, and two Russian thermal equipment sellers came to visit our company, accompanied by Huang Yfei, interpreter from the Cooperation Department.
Professor Xu of our company led the customers to have a detailed understanding of the development history of NOBODY from its establishment to the present ten years, and elaborated the corporate philosophy and development mission of NOBODY.

Professor Xu introduced in detail all aspects of NOBODY equipment from project research and development to commissioning and delivery, and fully explained the characteristics and core advantages of NOBODY equipment.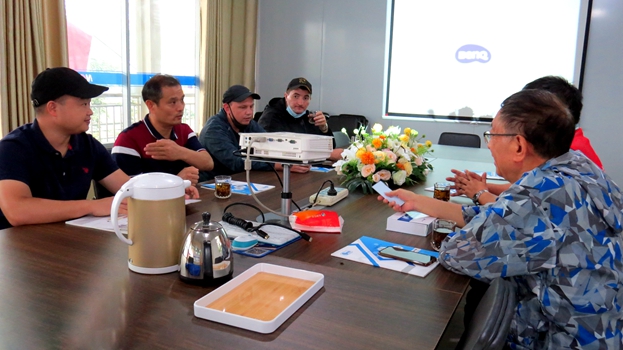 Two foreign merchants to our equipment quality and intelligent operation to give high praise, and asked in detail about the after-sales link related problems. Igory carefully explained the current demand space for our similar products in the Russian market, and gave high expectations for the sales potential of our equipment in the Russian market.

The two sides had a more in-depth discussion on the details of cooperation.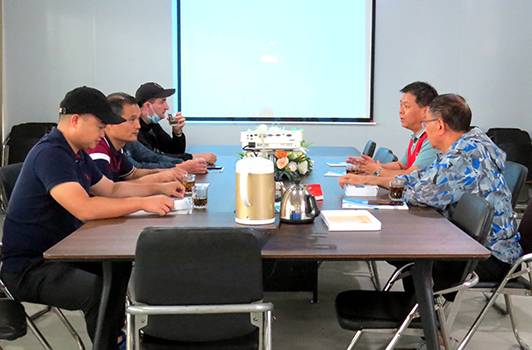 Mr. Hu, Director of the Science and Technology Department, highly appreciated our R&D ideas and corporate philosophy, and also expressed his concerns and suggestions on our development ideas. Director Hu said that based on the advantages of the supply chain of the domestic manufacturing industry and the development of the foreign demand side, excellent domestic enterprises should take the initiative to go out and seek external markets. The country also gives export enterprises numerous support policies in export trade to encourage the development of foreign trade.