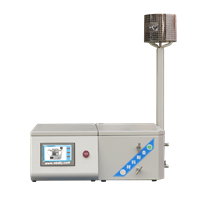 1. Automatic circulation vacuum cleaning and air supply;

2. The exhaust end of two automatic igniters, one working one protection, to ensure the full combustion of combustible gas and stable operation of equipment;

3. Pipeline self-extinguishing anti-tempering device, strict control of flammable gas backsuction;

4. A variety of working modes can be selected and customized;

5.NBD-101E embedded operating system Chinese and English interchange graphical interface, 7 inches of true color touch screen input, intelligent man-machine dialogue mode, non-linear pattern temperature correction.