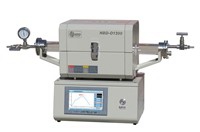 1. Double-layer air-cooled structure;

2. High purity Al2O3 fiber refractory insulation material, energy saving and consumption reduction;

3. High purity alumina coating can prolong the service life of the heating element;

4. Aluminum oxide plug helps you create a perfect temperature gradient in the tube.

Temperature field distribution

As shown in the figure: This is the temperature zone curve of the equipment (size of constant temperature zone: 100mm)
Control system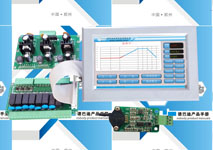 1. 15 temperature curves can be pre-stored to avoid the trouble caused by repeated setting of different experimental processes;

2. The experiment process is more intuitive and the operation is more convenient;

3.NBD-101E embedded operating system Chinese and English interchangeable graphical interface, 7 inch true color touch screen input, intelligent man-machine dialogue mode, non-linear pattern temperature correction;

4. It has the functions of overtemperature alarm, broken couple prompt, leakage protection and so on.

Pressure measurement & monitoring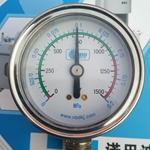 The mechanical pressure gauge with damping oil is used to produce damping when the pressure fluctuates and reduce the pointer to swing back and forth.
Cautions
1. When the furnace temperature of the equipment is greater than or equal to 300℃, it is forbidden to open the furnace to avoid injury;

2. When the equipment is in use, the pressure in the furnace tube shall not exceed 0.125MPa (absolute pressure) to prevent damage to the equipment caused by excessive pressure;

3. When used in vacuum, the operating temperature of the equipment shall not exceed 800℃.


4. The internal pressure of the gas supply cylinder is high, and when the gas is fed into the furnace tube, the pressure reducing valve must be installed on the cylinder. It is recommended to choose a small pressure reducing valve for test, and the measuring range of the valve is 0.01MPa-0.15MPa, which will be more accurate and safe in use.

5. When the temperature of the furnace body is higher than 1000℃, the furnace tube can not be in a vacuum state, the pressure in the furnace tube and atmospheric pressure, maintain in the state of atmospheric pressure;

6. Long-term use temperature of high purity quartz pipe ≦1100℃

7. During the heating experiment, it is not recommended to close the suction valve and intake valve at the flange end of the furnace tube. If it is necessary to close the air valve to heat the sample, it is necessary to always pay attention to the indicator of the pressure gauge. If the absolute pressure gauge reading is greater than 0.15MPa, the exhaust valve must be opened immediately to prevent accidents (such as furnace pipe rupture, flanges flying out, etc.).